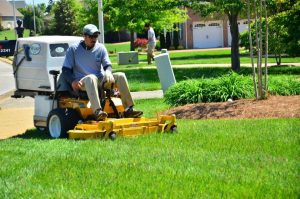 The fall season officially arrives Friday but, as North Texans know all too well, the summer heat often keeps our grass growing well into October.
For those who are tired of mowing their lawn this year, a Nashville company that recently expanded in Dallas-Fort Worth may be an option. GreenPal uses a smartphone application to connect homeowners with reliable lawn care professionals.
The company has already been serving Dallas and Fort Worth and this month expanded into Arlington.
Here's how it works: Customers download the app, plug in credit card information and submit a request for their lawns to be cut. Lawn care providers then bid for the jobs, and customers select the desired provider based on the price quoted, as well as ratings and reviews of the provider posted by previous customers.
When the work is done, the provider submits a photo of it that the customer can view before approving payment.
GreenPal, which makes its money by taking a 5 percent cut of the payment, vets the lawn care providers, co-founder Gene Caballero said.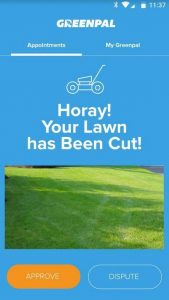 "We get references from each vendor applying, obtain pictures of their equipment to ensure they have commercial-grade gear, pictures of their previous work and we also do a phone interview," Caballero said in an email. "With the interview, we are able to get a pulse on how they run their business, ask for other certifications and credentials and review what it takes to be successful in GreenPal's platform."
The company operates in many other cities including Nashville; Tampa, Fla.; Atlanta; Charlotte, N.C.; Orlando, Fla.; Houston, San Antonio; and St. Louis.
In North Texas, GreenPal is available in most areas, including Grapevine, Irving and Garland. The service is scheduled to expand to Denton later this month.