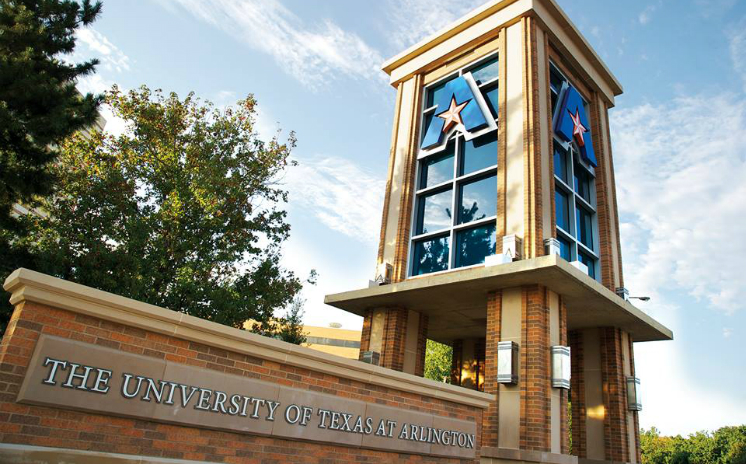 A petition circulating at the University of Texas at Arlington calls for the removal of a bust of the school's first president and of his name from the student center.
Senior Mark Napieralski, who started the petition drive and presented his argument to the student senate Tuesday evening, says Ernest Hereford was a racist who supported campus discrimination, KXAS-TV (NBC5) reported.
Hereford was named president of the school in 1948, when it was still known as North Texas Agricultural College, and oversaw its growth. These days, UTA students often rub the head of the bust for good luck before exams.
"If we're honoring Hereford because he expanded the school, then we need to be honest about the other stuff he did," Napieralski told NBC5.
In 1959, a year after Hereford's death, the school named its student center after him.
Napieralski, an art student who is also president of UTA's Progressive Student Union, said old yearbooks show that Hereford approved a Ku Klux Klan student group on campus as well as mock slave auctions and that he made the Rebel the school mascot. It was later changed to the Mavericks.
UTA administrators didn't immediately respond to a request for comment.
A student-senate committee will research the resolution introduced by Napieralski on Tuesday, then vote on it before moving it on to the full student senate for a vote, according to the campus newspaper, The Shorthorn.
Napieralski is calling for the school to instead celebrate students who advocated for desegregation in the 1960s.
"We need to honor the students who made us who we are today, not who we were then," he said.
According to The Shorthorn, the Kampus Kadet Klub was a registered student group, though it's unclear whether or how it was actually related to the Ku Klux Klan. But by 1952, the Confederate battle flag had become the college's official banner and "Dixie" the unofficial school song, according to Napieralski's research. 
"We just want to make sure that we're not promoting, you know, things and people that stood to divide the culture of the campus that we have now," he told the newspaper.