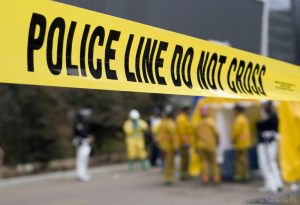 A motorist set a man on fire during an altercation Wednesday in southern Arlington, police say.
The incident occurred just before 1:30 p.m. in the 6400 block of Nicole Way, near East Sublett and Silo roads.
VaNessa Harrison, an Arlington police spokeswoman, told the Fort-Worth Star-Telegram that two men walked up to the motorist and an altercation ensued. The motorist then doused the one of the men with an unknown liquid and set him on fire.
The man, who was able to walk to an ambulance, was hospitalized with burns on his arms and chest.
Police are investigating the incident.